They are everywhere.
On the metro, on cereal boxes, beer cans and stuck randomly into email signatures, sidewalks and walls. Almost like a plague, there has been a recent epidemic of pointless QR codes.
Just to put in perspective of how this 'stick a QR code on it' trend is growing, I have found the following stats from an infographic titled: The Rise of QR Codes
QR code uptake has increased 4589% from early 2010 to early 2011
56% of QR codes appear on product packaging
The majority of users expect to receive a coupon or deal from scanning a QR code
11 out of 50 Fortune companies are incorporating QR codes into their marketing strategy
68% of QR codes are scanned via an iPhone
So this all looks wonderful. Yes we SHOULD stick QR codes everywhere with numbers like these…. right?
Well, hold your horses.
Econsultancy recently published the results from a survey showing that most of (64%) consumers don't know what QR codes are for. Out of this 36%, only 11% have actually used them.
It gets worse…
Out of the 11% that have gone to the effort of scanning a QR codes, under half found them very useful, 33% said they could be useful or some ocations and 20% didnt think they offered any advantages.
These sort of results are seen across other surveys. Comscore recently found that only 6.2 percent of the total mobile audience in the US had scanned a QR code on their mobile device.
Is it a lost cause?
Well no. At least I don't think so.
If you consider what you are asking a user to do for a moment. Lets face it , it is rather cumbersome.
You need to download a QR reader app (oh so many to choose from….), scan it (does it map on ok, are my hands steady enough), go to the destination URL/Read the text/Login to Facebook/Download the coupon/fill in your details.
All in all, it is still a rather clunky process.
What's in it for me?
People are pretty selfish beings (me included).
Once someone goes through the rigmarole of scanning a QR code, the destination needs to be worthwhile.
Consider why you are adding a QR code to your campaigns, try adding value to our lives rather than disappointment .  Make sure the site you are sending people is mobile optimized, make sure the QR code works.
Even though it is titled 'Quick Response', QR codes take careful planning, rewards ,context and consideration of the users journey.
I am not saying that I hate QR codes, rather I am saying that they could be useful, if used well.
I am just asking marketers to consider what they are doing before 'sticking a QR code on it' once again.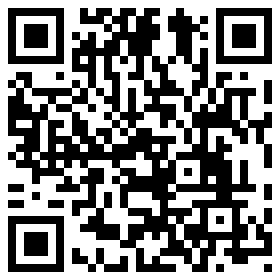 Share